With Creative Outreach Initiatives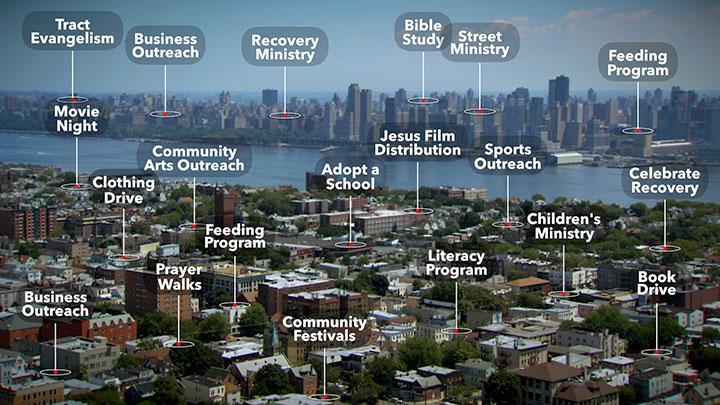 1. Prayerfully plan a neighborhood outreach event. (BBQ, Block party, arts festival, pizza fest, book fair, etc.). We will supply outreach books, Bibles and tracts in adopted groups of 1000 homes!
3. Send your congregation (door to door) into the neighborhood to invite people to your outreach event and then pray for 1000-3000 households.
4. Begin building a community where there are "no sheep without a shepherd.
5. Establish outreach coordinators and plan follow up through seasonal or monthly prayer visitation.

FOR EVERY 1000 HOMES ADOPTED
Each Church or Ministry Will Receive:
2000 tracts, 500 Bibles, 500 BOOKS (12 Boxes)
Suggested Letter For Your Neighborhood
Dear Neighbor,
We'd like to invite you to a neighborhood_________________ (BBQ, Festival, PizzaFest, Book Fair, Ice Cream Festival, International Feast…etc). This has been a very difficult year of loss and community isolation. We would love you to join us as we seek to rebuild connectedness in our neighborhood.
If you are unable to participate in this event, please know that we are a community church, so it's YOUR church, whatever we can do to be here for you in this difficult season, count us in!
Please also let us know if you have any neighbors that are in trouble or crisis, together, we can rebuild what has been lost.
With Love,
Pastor Jones from "We Love You Community Church"
Address, Website, Phone number
Be sure to familiarize yourself with this wonderful E-outreach resource!
New York, Philly Metro, Bridgeport and all Tristate Registration
Once your event information is submitted, a team member will contact you with the next steps.